VMT, .45 Crew, Pakkz :: Hamilton May 14th
Posted: Fri Apr 29, 2005 8:53 pm
---
Ward Lane
Saturday 14th May
Feat. .45 Crew, Pakkzwun, Drew, Bonsai.. Hosted By DJ Richie Rich
Price: $10
==================================
About Acts::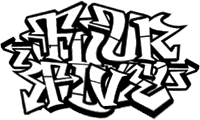 45 Crew
According to Krooked Khemist, they are up to perform. This crew is real crowd pleaser with the bro Mose and Sire (along with others) who represent the country side of hiphop. You may even see Sire on stage with gumboots and a Swandry.
They were one of the main acts for the HipHop Summit last year.
Check some of their music here::
www.soundclick.com/point4our5ive
Pakkzwun
A dope MC, good personal friend of mine. Represented New Zealand in the australasian battle for supremecy competition last year. Watch out for this dude.
Check him out here::
www.soundclick.com/pakkztharipper
Bonsai
Old school MC originally from Native Sons. Doing a hiphop accoustic set
==================================
Merchandise::
VMT Monster Peace Theater EP
$10
First 15 copies come free with K.O. Promo
VMT-Shirts
(if we get them done)
$25
Pakkzwun Promo
Price to be set.