Sora Shima - South Island Tour Febraury 2011
Posted: Sun Jan 16, 2011 9:00 pm
---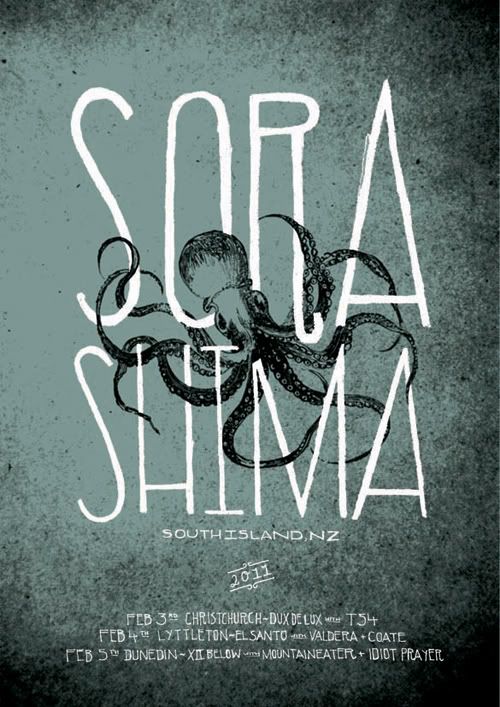 The skies will darken over the South Island as Hamilton instrumental overlords SORA SHIMA briefly descend from their shoegaze-alt-rock cloud island in Feburary.
The post-rock four-piece will touch down for three shows before returning to the mothership/Hamiltron for shield regeneration and snacks..
For their first trip beyond the Cook Strait, Sora Shima will combine the power of their three EPs, rarities compilation and imminent album to form an unstoppable protector of the far universe, a bit like Captain Planet. But more like Voltron.
SORA SHIMA - SOUTH ISLAND TOUR 2011

Feb 3rd - Dux De Lux, Christchurch - w/ T54
Feb 4th - El Santo, Lyttleton - w/ Valdera & Coate
Feb 5th - XII Below, Dunedin - w/ Idiot Prayer & Kahu (Tristan from HDU / Mountaineater)
http://sorashima.bandcamp.com
/
http://www.facebook.com/sorashima
Facebook Event page:
http://www.facebook.com/event.php?eid=112694792135932&ref=mf
New song up on our bandcamp page.
This message was edited by Sora Shima on Sun Jan 16, 2011 9:01 pm.